Online Marketing Recruitment
The social media recruiters at KAS Placement are leaders in recruiting all levels of online marketing and social media employees. From director of digital initiatives to entry-level content managers, top companies seek out our recruitment expertise.
Our headhunters specialize in specially sales and marketing recruitment. The online marketing recruitment team at KAS Placement has a dedicated social media recruiting segment.
Since foundation, our recruiters have been on the cutting edge of digital media and social media recruitment. This expertise has allowed us to assist job seekers and employers in 140 industries coming from over 30 countries.
The Need for an Online Marketing Presence
From major online retailers to small healthcare practices, nearly all companies require an online media presence. By recruiting some of the nation's most valuable online marketers and social media professionals, our headhunters make successful recruitment happen.
Consider the following 2017 online and social media statistics:
LinkedIn has over 500 million users
Snapchat reaches 41% of 18 to 34 year-olds
Over 80% of millennials check Twitter once per day
Nearly 85% of female internet users have a Facebook profile
Through advanced recruitment strategies, our executive search experts allow organizations to bring expensive online marketing and social media solutions in-house.
[orbit_tab_1 color_scheme="cool-blue"][orbit_tab_1_content tab_active="no" icon=" " nav_tab_title="BENEFITS"]
Bringing Digital Capabilities to the Masses
For the past 12 years, KAS has partnered with many of the leading organizations within the construction, energy, building materials and real estate vertical. Over this time, clients have seen a significant reduction in turnover rate, have connected with top industry applicants and witnessed substantial revenue and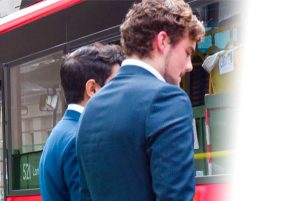 performance increases.
Knowledgable, expert online marketing recruitment team
Predictable flat-fee pricing
Access to top marketing job seekers and candidates in all U.S. locations
Knowledgable, ultra-reliable recruitment team
Straight-forward, structured process
[/orbit_tab_1_content][orbit_tab_1_content tab_active="no" icon=" " nav_tab_title="RECRUITING "]
Improve Your Online Marketing Career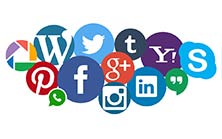 Each year, the recruitment experts at KAS Placement assist hundreds of job seekers improve their career. Find out how our headhunters can provide a better job through a wide employer network.
Job Seeker Resume Submission [/orbit_tab_1_content][orbit_tab_1_content tab_active="no" icon=" " nav_tab_title="SERVICES"]
Complete Marketing Recruitment Solutions
In conjunction with online and social media marketing recruitment, KAS Placement has highly-specialized marketing recruiters in key digital aspects.
[/orbit_tab_1_content][/orbit_tab_1]