---
Recruiting for Denver's Top Sales Jobs 
---



Sales Recruitment is Our Specialty
At KAS Placement our Denver sales recruiters have a decade of success in helping our clients hire the top employees for their teams.  Our best of breed sales job headhunters have assisted companies from all over the world upgrade their sales, sales management and marketing personnel.
At KAS Placement our Denver sales recruiters have a decade of success in helping our clients hire the top employees for their teams.
Our headhunters specialize in the full spectrum of sales, business development, and client-facing positions including, but not limited to: inside sales, outside sales, sales management, account management, business development, and marketing.
An Effective Sales Recruitment Philosophy 
From the Denver Tech Center, to the Colorado Convention Center, to the companies growing from Centennial and Aurora headquarters, the Denver area is a top area for sales professionals and top sales jobs in the U.S.
Our sales and business development recruiters are seeing an exciting trend of the ambitious and experienced salespeople focusing their careers in the Denver metro area.
Recruiting the Ideal Sales Job Applicant
Our Denver sales recruiters know that the most effective sales executives share certain traits no matter their level of experience, industry vertical, or client focus. The best sales employees all possess:
Tenacity – To be successful in any sales job, no matter what other skills or traits a salesperson has, he or she must be tenacious. This is equally true for short or long sales cycles, and in high volume or high value sales situations.
Dedication to Relationships – For years the KAS Denver sales job recruiting team has watched the most successful sales organizations grow by hiring sales and business development professionals who believe in the importance of sustaining strong client relationships.
The best sales professionals understand that true success for themselves and their employers is built on trust and professionalism.
Drive to Learn – Ambition to continuously build one's professional skill set and knowledge base is what separates the top sales professionals from the average ones.
The KAS Placement Denver recruiters are constantly identifying those Denver area sales and business development executives who show this drive throughout their most recent sales jobs and overall sales careers.
---
Sales Job Applicants
---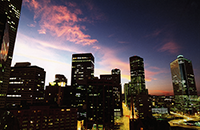 When it comes to matching up our top-notch Denver sales job seekers with the clients our Denver recruiters partner with, KAS is dedicated to helping both our clients and our applicants make the right choices for both company and employee.
From the job seeker side of the sales recruiting equation, this means learning about each candidate's goals for career aspects such as long-term growth goals; sales philosophy and style; interest in travel and remote work versus being in a traditional office environment; and the sales management style that each sales executive job seeker feels he or she thrives under most.