Business Development Headhunters 
Firms of all sizes come to our account management recruitment company when it is time to increase their sales force regardless of whether it is a single hire or the employer is seeking a dozen new business development representatives.
When bulk recruitment is needed, the business development headhunters at KAS Placement do everything possible to ensure to that deadlines are met and our clients have a multitude of strong applicants in time for any internal training processes requested.
Often, when certain employees are not working out, the business development headhunters at KAS Placement are called in to confidentially replace those individuals and get the moral back on track.
As recruiters, our job is to work with our clients, determine why the sales representative did not work out, make the proper staffing adjustments and make a business development team efficient and revenue producing once again.  Learn more about our sales recruiting.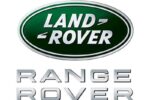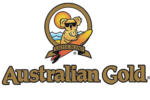 Recruiting Business Development Professionals
Lack of sales and motivation within a business development team can have widespread negative effects on an entire sales force.
Locations our Recruiters Work
The business development recruiters at KAS Placement provide recruiting services around the U.S.  For all levels of job seekers, our headhunters work in the following cities.