Philadelphia Sales Recruiters
Our Philadelphia sales recruiters specialize in helping job seekers procure more lucrative careers with visionary organizations that our headhunters represent.
For the past decade, KAS Placement has been a premiere recruiting firm with a niche speciality in marketing and sales staffing.
KAS's headhunters service applicants of all experience levels and companies of all sizes in a myriad of industries. This includes executive executive recruitment services for recent graduates to director level employees.
We actively welcome sales job seekers who display intellectual curiosity, knowledge and determination to succeed.
Once we procure applicants who meet this criteria, our Philadelphia sales recruiters do everything possible to match them with the right employer.
---
Sales Staffing Solutions for Employers
---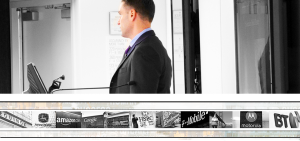 Recruiting great sales and marketing employees is a key business component for firms that wish to thrive.
Since starting, our sales recruiters have assisted thousands of employers with a multitude of marketing, sales and sales management staffing needs.
Niche recruiting expertise. KAS Placement focuses strictly on sales, sales management and marketing recruitment. We don't deviate from our core focus. Our recruiters' experience spans over 100 different industries.
We pride ourselves on being a leader in the recruitment industry. KAS's expertise allows for organizations to focus on their core business while knowing they have competent, intelligent recruiters representing their company.
Moreover, KAS Placement provides custom placement services for organizations of all sizes. From Fortune 500 to start-ups, our Philadelphia sales recruiters are able to meet specific hiring demands in a timely, accurate manner.
Each marketing and sales staffing situation is unique in its own way. Our recruiters properly tailor recruiting approaches geared to significantly increase the chances of a successful hire.
Among others, these verticals include:
Healthcare, software, hardware, consumer goods, IT sales recruiters, finance, business process outsourcing, real-estate and more.
Throughout the past 10 years, our headhunters have gained wide industry recognition for our keen ability to effectively recruit some of Philadelphia's top sales and sales management job seekers.
---
Sales Job Recruiters
---
Right now, our Philadelphia recruiters are working on all different types of sales jobs, sales management jobs as well as account management positions.  These jobs are located in PA as well as throughout the U.S.  About 20% of the openings are virtual and others are hiring for multiple locations.
In order for you to see the most relevant positions, our sales recruiters do our best to keep this page updated at least 2x a week.  If you should have any questions, comments or suggestions regarding our sales jobs listings, our Philadelphia sales recruiters would love to hear from you. View open jobs.