Not all Houston sales recruiters are created equal. KAS Placement combines entrepreneurial thinking and focused expertise to solve even the most complex recruiting projects.
We've been doing this for the past decade. Since that time, the Houston sales recruiters at KAS Placement have been staffing some of Texas's most influential job seekers. Our philosophy is that placing effective, positive, passionate, creative and intelligent employees can produce a significant difference in a firm's competitive advantage.
Relentlessly, our recruiting team utilizes a myriad of avenues to procure sales management, account management, business development, sales and marketing employees.
Additionally, we work closely with our job seekers to find a fitting career that provides upward mobility, strong management and above market compensation.
Recruitment Work Ethic
Unrelenting dedication has allowed us to create a headhunting environment conducive to success for both the job seeker and employer side. Hard work pays off.
In the past few years, the Houston sales recruiters at KAS have won numerous awards for our ability to locate and procure top candidates of varying levels and expertise within over 100 different industries.
Among others, these forms of recognition include: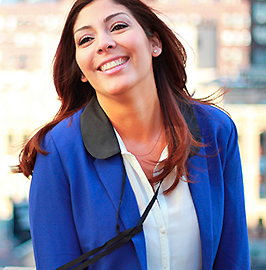 Finalist to be on Forbes America's Most Promising Companies
Obtainment of government security clearance
Published over 3,000x in roughly 200 business and recruiting trade magazines including Forbes, Chicago Tribune, AOL, Entrepreneur Magazine, Business Insider, College Recruiter, the Ladders, Monster and many more.
KAS has also been cleared by top universities to have full access to alumni databases. This is in conjunction with an outbound search team run by Alison Ringo (finalist to be Jeopardy!) that has been recognized by sources such as Fox News and MTV.
For employers, this recognition attracts top job applicants. For job seekers, our Houston sales recruiters are able to attract top employers.
Employer Sales Recruiter Information
Due to our ability to produce for clientele, our staffing specialists have only had to make 2 cold-calls since inception. Our Houston sales recruiters pride ourselves on keeping clients long term and continually producing above average results that yield significant revenue generation.
Our dedication to excellence has the overwhelming majority of employers who use KAS continually coming back for additional placements. Over 90% of the employers whom our Houston sales recruiters assist reuse KAS's services.
Job Seeker Sales Recruiter Information
Job seekers come to our Houston sales recruiters due to our headhunters taking the time to match each individual with a career in which they will excel.
Pairing the right applicant with the right job takes expertise, experience and selective clientele that will provide an atmosphere conducive to success.