Learn and Grow with KAS
All internships at KAS Placement are paid.  Our sales recruiters prefer to make past interns permanent offers when compared to recruiting college graduates whom we don't know.
Until graduation, many of our marketing interns work from home, university, etc.  When and if the marketing internship becomes full-time, relocation to New York City would be required.  Though, one step at a time.
Therefore, this internship with our recruiters is open to students anywhere in the U.S.  Past interns have come from Tier 1 and Ivy Schools in Los Angeles, San Francisco, Houston, St. Louis, New York City, Boston, etc.
Consistent Intern Hiring: It's a Fortunate Problem to Have
Our recruitment firm is young, but very strong at sales staffing. We do well. Our company continues to grow quickly. Hence, it's very rare that our recruiters are NOT in need of intelligent, ambitious marketing interns.
While KAS Placement's core business is sales recruitment and marketing staffing, this is not a recruiting internship. Rather, the job would be helping with our internal marketing efforts.
Job Responsibilities
 Social media – Engage our Twitter, Facebook, LinkedIn and YouTube followers with interesting content that you choose.
Content management (fancy word for posting blog content on a website) – Our recruiters will teach you how to post our articles and open jobs.
Content creation – We teach interns how to write job descriptions all the way to blog posts. For our more productive interns, our marketing and sales recruiters reward them with getting them published in The New York Examiner or Yahoo!.
We are in the midst of creating an intern blog about careers. This will be written by interns for people their age.
We are launching some aggressive marketing campaigns later in the winter of 2014 as well.
Photography. This is last on our recruiters' list, but we love great interns who can help us with image content.
Recruiters Who Thrive Despite Conditions.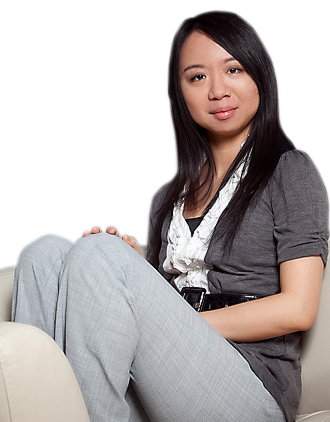 Since starting we've helped over 10,000 job seekers find a career that will make them happy, pay them well and that will provide adequate career prospects.  Our sales recruitment professionals have done so well because of our love for helping others.
On the topic of clients, we work with companies of all sizes.  Some brand names our executive headhunters have done business with include Google (Double Click), Budweiser, Travelocity, Lindt Chocolate and a plethora of others.
In our direct space, it is arguable that our executive search experts have been more widely acclaimed than other sales recruiters in the field.  This research is all readily available on our website.
How to Apply
We are not overly rigid, but please provide us with the right information.  Essentially, our recruiters ask for two things, but love when you send more.  A cover letter (can be included in the email) and your resume is all you need.
Let's put it this way.  The main concern of our headhunters is talent.  Though, if you have accomplishments that you would like us to look over, we will more than gladly accept.
Please email resumes to: [email protected] subject: Marketing Internship..
Job Seeker and Recruitment Resources
6 Ways to Get Rich After College