Sales Recruitment
Effective sales recruiting means procuring applicants who display a consultive selling style, maturity, closing ability, intelligence and passion.
Since inception, we've been providing unparalleled sales recruitment services throughout the United States for job seekers of all levels.
This includes all major metropolitan areas from New York City to Chicago to Los Angeles and everywhere in between.
Job Seekers Sales Recruitment Services 
With access to exclusive jobs around the country, our recruitment professionals walk applicants through the executive search process providing multiple job options uniquely tailored to each individual, and ultimately work with applicants to place them in environments where they will thrive.
Employer Sales Recruitment Information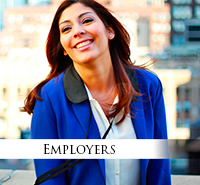 For employers, the goal of our sales recruiters is to not only save time and opportunity cost, but to provide hiring companies with top candidates that otherwise would not have been found.
We believe in empowering our clients via informing them of the job market.
By providing guidance where needed and, ultimately showing hiring managers a range of applicants who are a fit culturally, our sales recruiting projects have shown significant employment stability and leadership acumen.
Resources for Job Seekers and Employers
Business Development Recruitment – Companies live and die by new business generation. KAS Placement helps recruit top business development professionals of all levels.
Account Management Recruitment – For employers and job seekers looking for additional information on recruiting account managers throughout the United States.
Inside Sales Recruitment – If lead generation is a skill of yours, you are in high demand with many employers around the country.
Outside Sales Recruitment – Sales professionals who excel at face to face business development.
Sales Recruitment Agency - For organizations and job seekers in advertising, KAS has a specialized, highly competent sales recruitment division.
Instead of having an accounting department, temp, etc., our recruiters have a strict focus on staffing sales and marketing applicants with clients ranging in size from Fortune 500 to smaller, entrepreneurial companies.
Our sales recruiting firm recruits for all levels of employees ranging from providing C-level to entry-level sales recruiting services.
It takes time and opportunity cost to build trust. The majority of the clients of our sales recruiting agency are repeat clients.
In order to be successful in sales recruitment, long-term relationships both with clients and job seekers cannot be out of focus. The recruiters at KAS Placement are consistently looking for a better way to service both parties
Our top sales recruiting firm strives to do what's best for our clients as opposed to getting a paycheck in exchange for a subpar employee. In every way possible, our sales recruiting professionals want to make it advantageous to work with the headhunters at KAS Placement.