KAS Placement Recruitment
Food and Beverage Sales Recruiters
The following is an open job advertisement from the KAS Placement food and beverage sales recruiters for our staffing agency's job seekers. If you are an employer looking for sales or marketing recruitment services in the food and beverage industry, click here.
Location: Washington DC
Industry: Adult beverages
Job Title: Business Development Manager
For over 100 years, the client of our sales recruiter agency has been an independent company, with 100% European and family-owned capital. They have a broad portfolio of products including beer, mineral water, wine, cider, sangria and liquors, it faces the future backed up by outstanding growth that has led to doubling the turnover in the last five years and consolidating its position as a prestigious national operator with a marked international vocation.
Client of our food and beverage recruitment agency DC has been around for 30 years and is firmly entrenched in over 30 countries worldwide and has seen an increase in demand over the past few years. Locations range from Brazil to Australia, via China, Russia, the Philippines and the United States, among many others.
Self-described:
Client of our DC food and beverage sales recruiters is a company that prides itself on innovation, absolute integrity, respect for individual initiative and personal growth, tolerance for honest mistakes, product quality and reliability.
Because of their presence in the U.S. and current accounts, our food and beverage sales recruitment agency's client needs someone on the ground to help run the day to day operations as well as further the ambitions in the States.
At first, the position is not heavy on cold-calling, rather its working with the current accounts. After that it is expansion based, but the real focus now is executing on getting someone to be a key contact.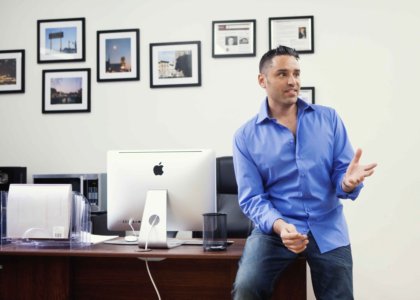 Day to Day Duties:
Some of the day to day tasks that our food and beverage sales recruiter client requires are:
Develop promotional strategy jointly with HQ. Creativity is required and there will be light marketing.
Develop and maintain strategy to achieve sales goals in the U.S. Consistently pursue a better way to operate the U.S. aspect of the business.
Manage strategic pricing in order to see realization of goals. Be able to gauge whether the pricing in the U.S. is competitive, can be raised or should be considered for a cut.
The KAS Placement food and beverage sales recruiters need someone who can develop and maintain strong working relationship key accounts. Be able to effectively meet face to face with clients, service accounts when necessary, form meaningful relationships with the individuals and ensure client satisfaction.
Ensure that strategic programs and initiatives are effectively communicated to the distributors and wholesalers for maximum execution. Anticipate issues that will arise with these individuals and handle them accordingly when they arise.
Manage Strategic National Account teams to deliver impactful account presentations.
Embrace the responsibility of and do everything possible to make sure that sales, distribution and merchandising goals at the strategic national account are met.
Lead, manage and develop the Strategic Account Managers to meet their potential. Be a leader within the company and a "go-to" person for other individuals within the organization. Mentor and grow.
Benchmark business and report to HQ. Keep the lines of communication consistently flowing and open with new ideas and innovative ways to do business.
Review program effectiveness and make recommendations.
How to Apply
If you would like to apply for this particular open job from our recruiting firm, please email info@kasplacement.com subject: food and beverage sales recruiters Washington DC
Job tags: food and beverage sales recruiters Chicago, sales recruiters food industry NYC, Los Angeles food and beverage sales recruiters, Boston sales recruiting firm food and beverage, San Francisco recruiter.